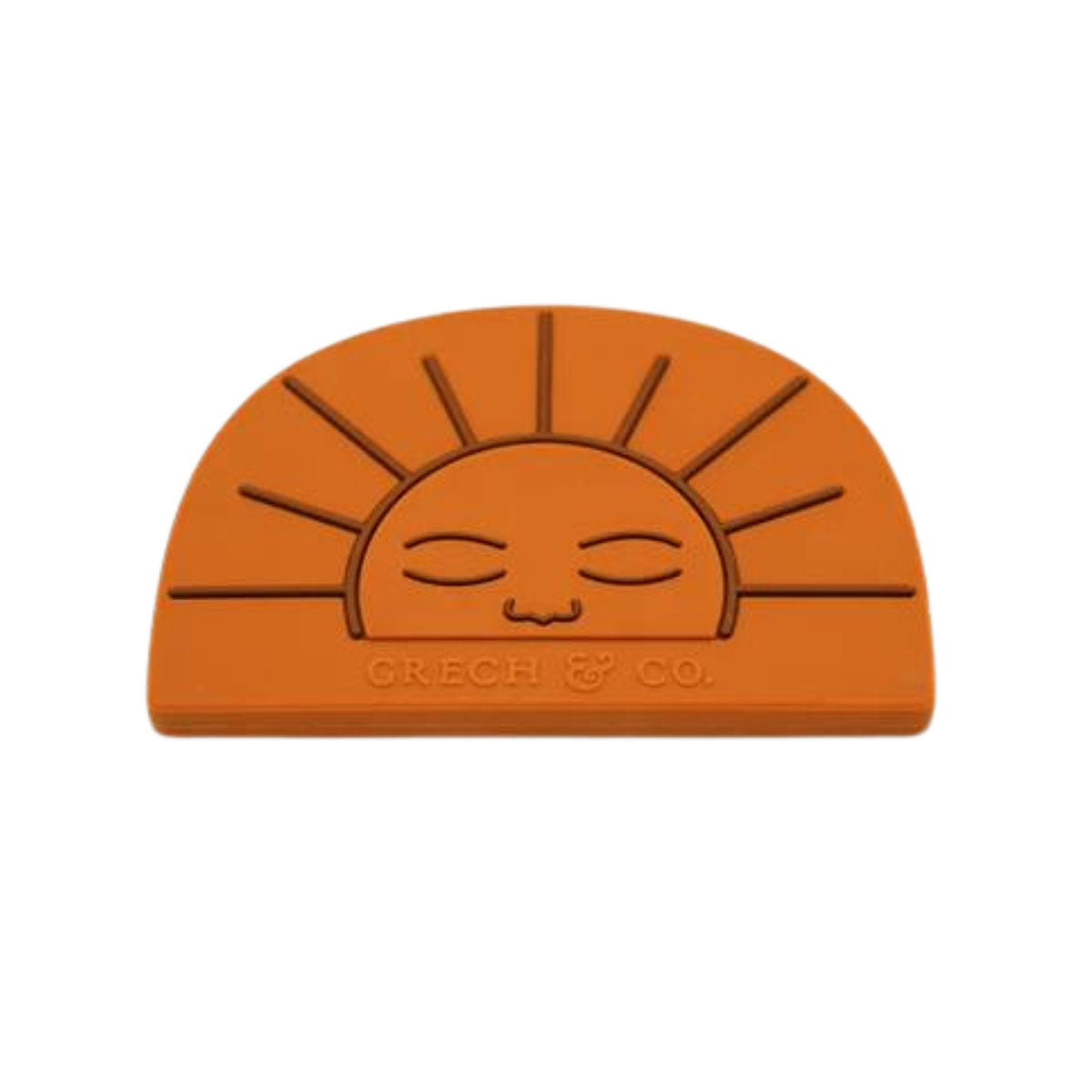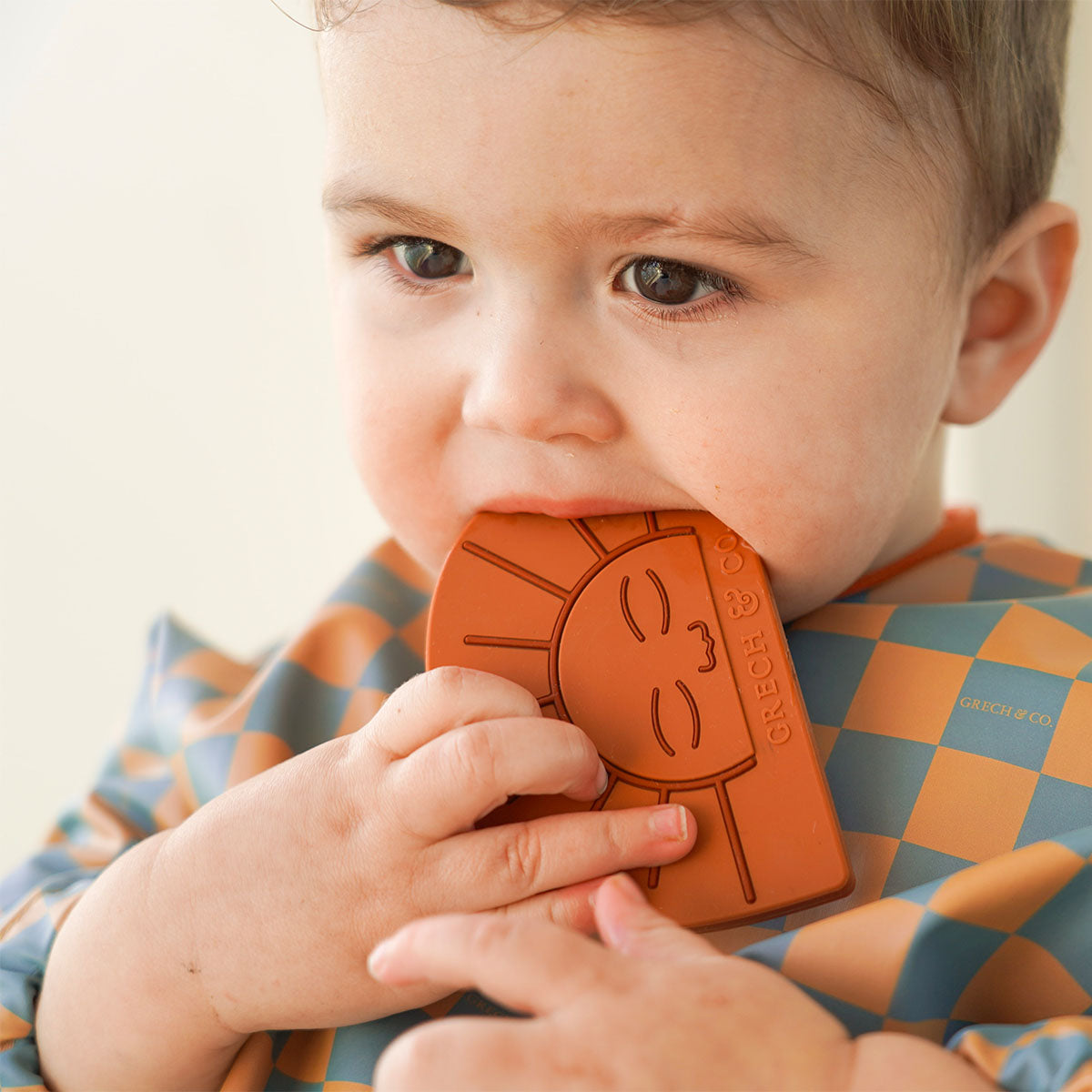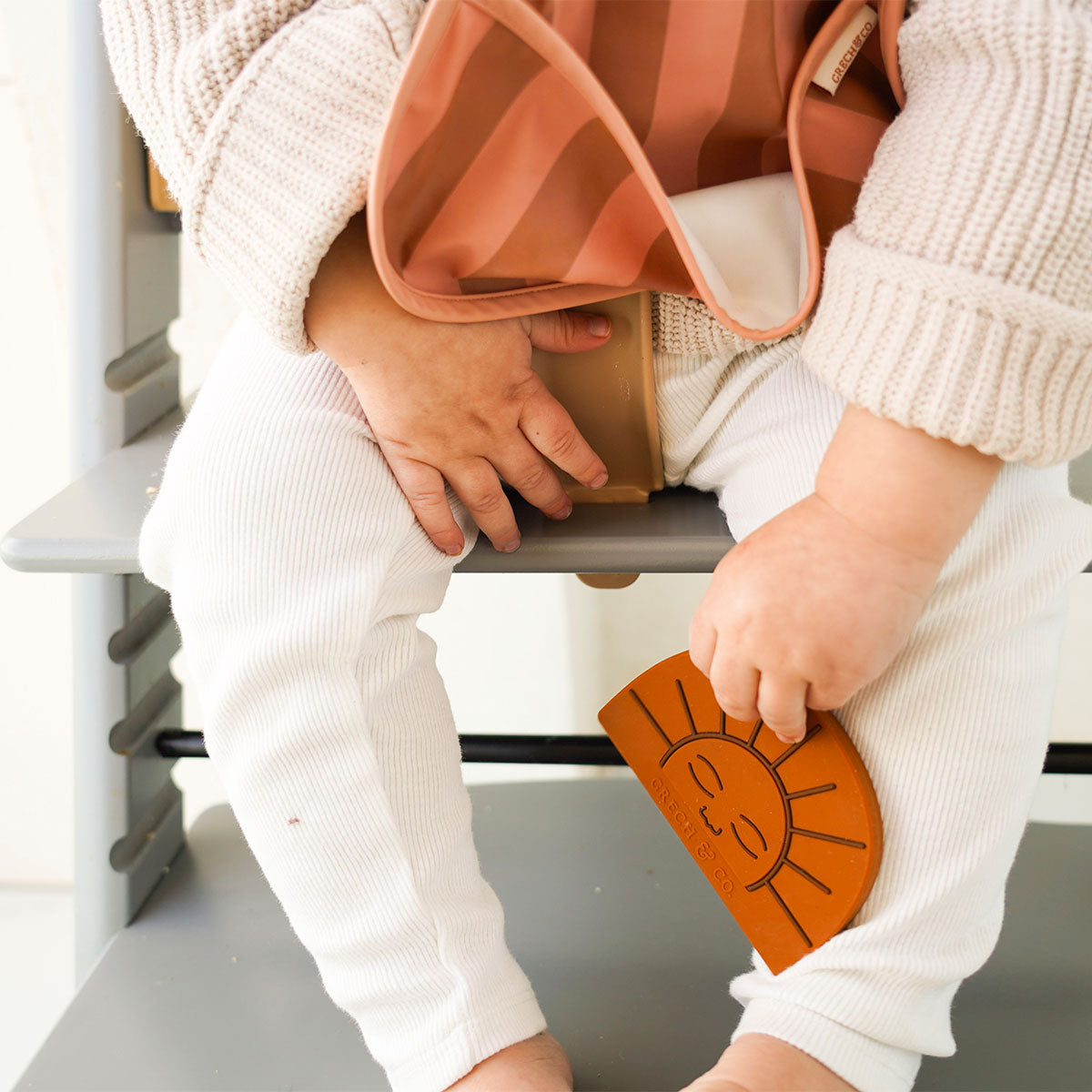 Grech & co.
Grech & co. Teething ring sun tierra
Sale
$7.00 USD
Normal price
$14.00
De Grech & co. Teething ring Zon Tierra is a beautiful and functional teething ring that is specially designed to relieve the pain of teething in babies. The teething ring is made of 100% natural rubber from the Hevea tree and is free of BPA, phthalates and PVC. 
The teething ring has a unique design in the shape of a sun, with soft and flexible rays that help to reduce the pain in your baby's gums. It also stimulates your baby's senses through different textures and shapes that are easy to grasp. 
The Grech&Co teething ring sun is also easy to clean and maintain. It can be wiped with a damp cloth or cleaned with mild soap and water. It is also lightweight and portable, making it easy to carry on the go. 
If you are looking for a safe and effective teething ring for your baby, the Grech & Co sun teething ring is an excellent choice. It is durable, functional and made of natural materials that are safe for your baby.